/
/
S Series – Commercial shelving
S Series – Commercial shelving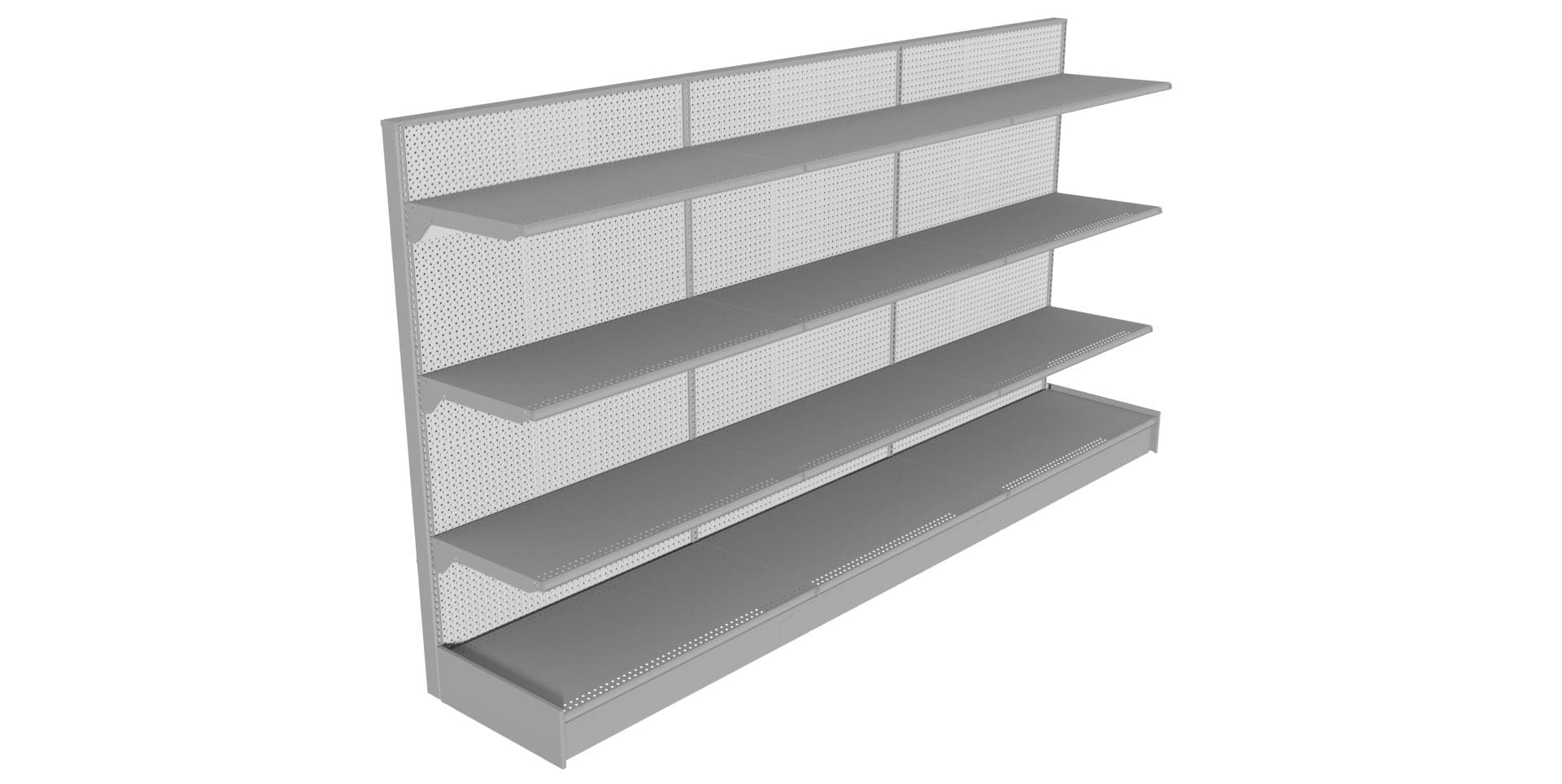 Simple and versatile
As sturdy as our E Series thanks to its multi-piece post, the structure of the S Series commercial shelving is of incomparable strength. This shelving unit is made of masonite backing which makes it an economical and affordable commercial shelving solution.
Fully modular, this retail shelving system allows you to configure your floor spaces as you see fit. The shelves are adjustable, so you can place them at the height of your choice. The ideal shelving unit for pharmacies, groceries, pet shops and retail stores.
Have a look at our other modular metal shelves such as the E Series and the L Series and also discover our line of counters.
Post height
48" - 96" (in increments of 6")
Base shelf
10" - 30" (in increments of 2")
Shelf width
24" - 48" (in increments of 6")
Base shelf height
5 3/4" H. From floor to the top of the low base shelf
7 1/4" H. From floor to the top of the high base shelf