Railflex shelving
Complementary storage redefined
To optimize your space from floor to ceiling and add archive storage, our Railflex storage shelving structures are the go-to solution on the market. Fixed or mobile, Railflex metal shelving adapts to many types of spaces, including narrow places, such as back rooms and archive rooms. The two models, used independently or combined, allow you to make the most of your floor space. With its simplicity of assembly, the shelves can be installed at different heights and their configuration can be modified at any time, according to the evolution of your needs.
Also discover our product lines of commercial fixtures, industrial storage, and wire mesh solutions.
Contact our team of experts and let's start your project today.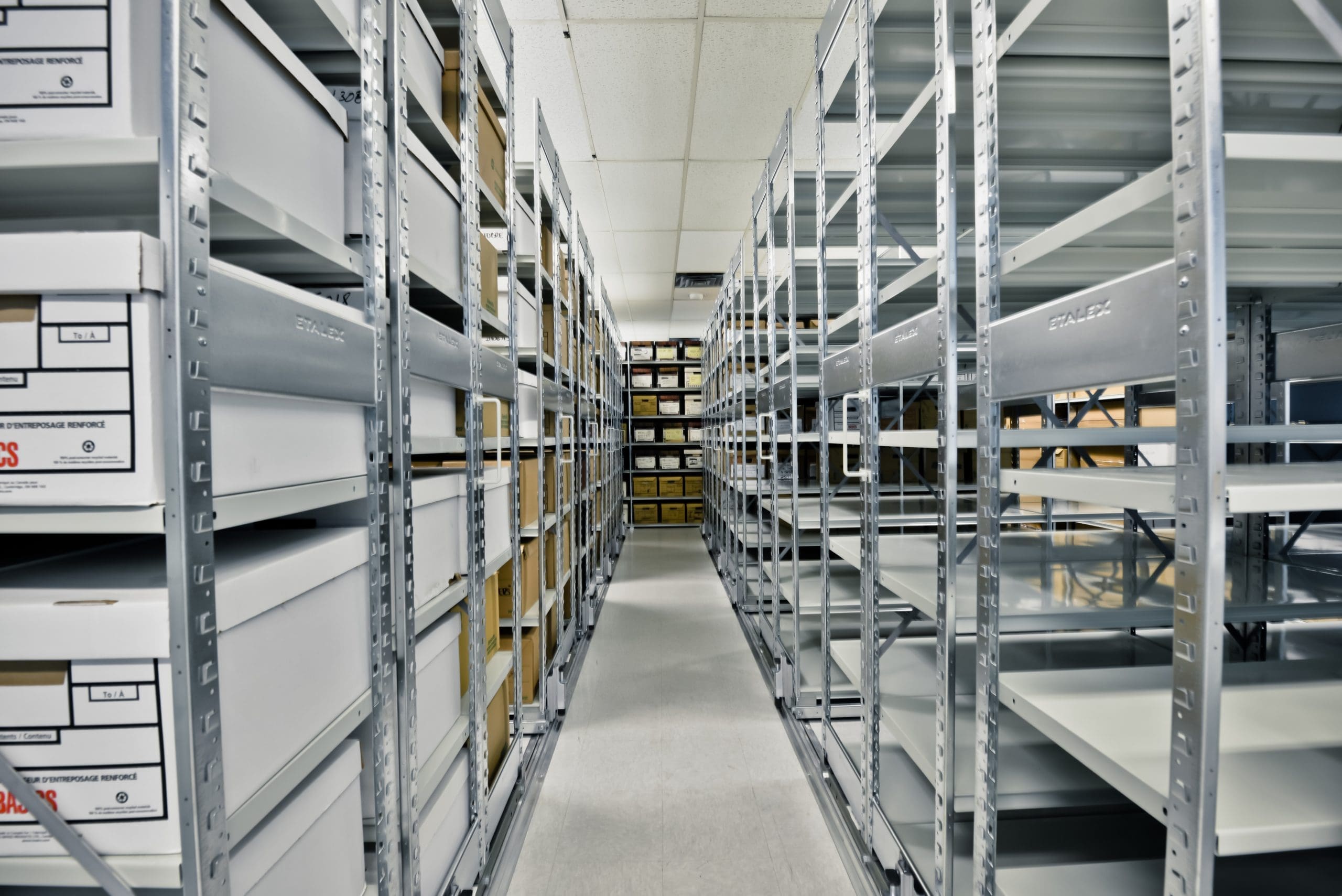 Industrial frame
Height: 60" - 144" (in increments of 12"))
Depth: 12"- 14"- 15"- 16"- 18"- 22"- 24"
Industrial shelf
Width: 36", 42", 48" *Other dimensions available on demand
Depth: 12"- 14"- 15"- 16"- 18"- 22"- 24"
Carriage
Dimensions: 24"- 28"- 30"- 32"- 36"- 44" 48"
Lenght: 36", 48", 72", 84", 96"
Maximise your storage space
Opened or closed, fixed or mobile, our Railflex is the tried and tested storage solution to maximise your space. Several models and accessories available. Take a look at our Railflex catalogue here!