Beau-soir
Commercial fixtures
Convenience stores
A project to showcase the durability and ergonomics of our various product lines.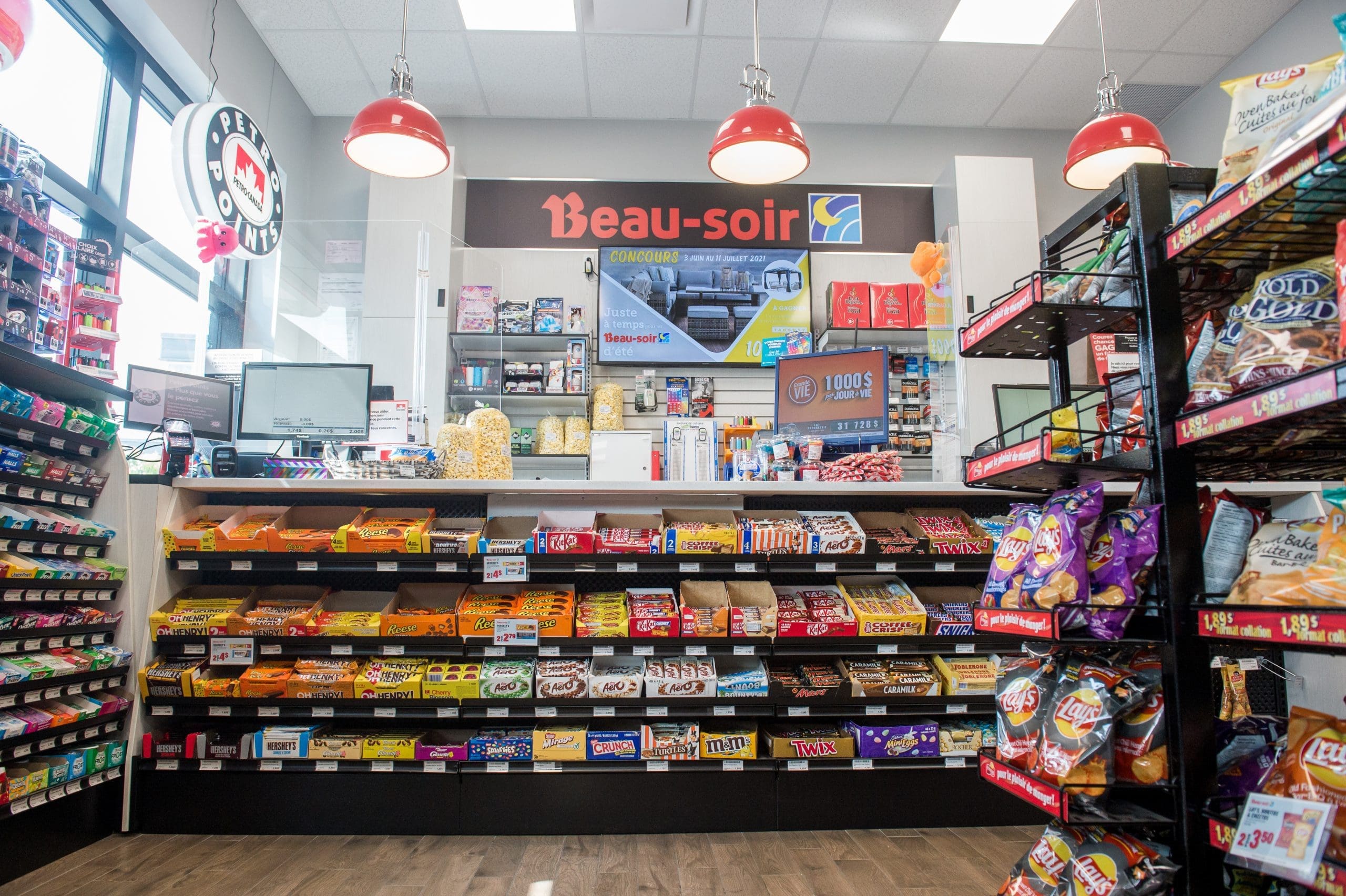 Client
Beau-soir
Products in this project
L series, millwork, WS
Beau-soir convenience store
A convenience store is the type of store where the shelving must take up minimal space but also be as resistant as possible to withstand the important in-store traffic of customers, workers and delivery staff. This is the challenge given to us by our client Beau-soir. From the shelving of our L series, to the millwork drinks display and the cold room shelving, we managed to provide a solution to Beau-soir that is practical, inviting and durable.