/
/
Custom-made counter – SAIL
Custom-made counter – SAIL
Commercial fixtures
Retail stores
A great design, manufacturing and installation challenge for our teams of designers and cabinetmakers, this commercial counter is unique and custom-designed.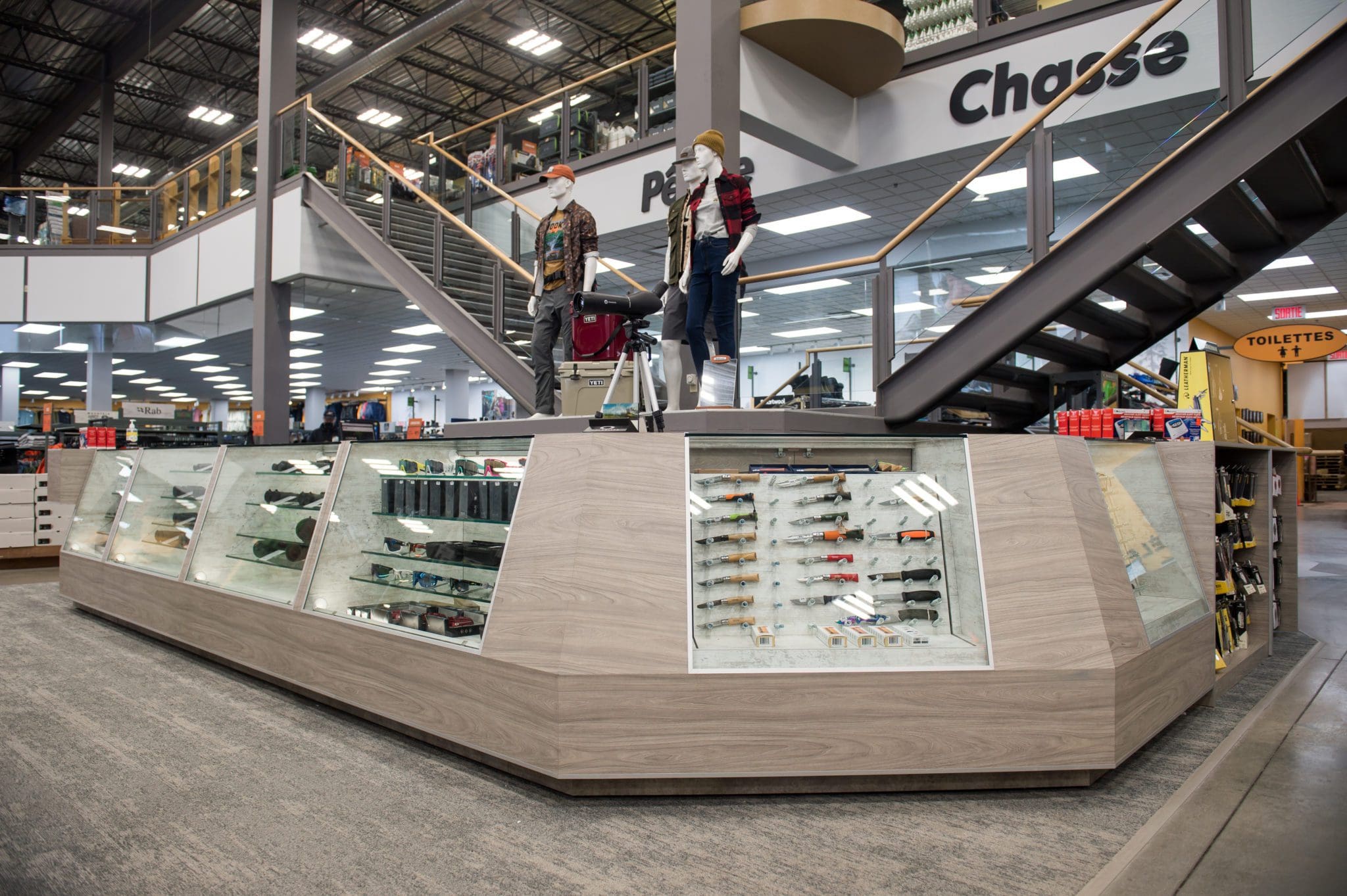 Client
SAIL
Products
Counters, millwork
Custom-made counter - SAIL
SAIL contacted us with a challenge to match our expertise. SAIL needed a large commercial counter for the orientation/optical department at their Dix-30 branch in Brossard. Our teams of designers and millwork artisans set to work to create this custom-made counter with multiple functionalities.
Designed in a "U" shape, the counter is 24 feet long, 14 feet wide and 40 inches high. Made of chipboard and covered with laminate and melamine for an aesthetic and resistant finish, it also includes several glazed sections of 10mm tempered glass, as well as LED lights that enhance the visibility and presentation of the products placed inside.
Our installation teams worked for 3 nights to install this custom counter during branch closing hours.
The result is a prestigious commercial counter that combines functionality, aesthetics and ingenuity.