Drive-In racking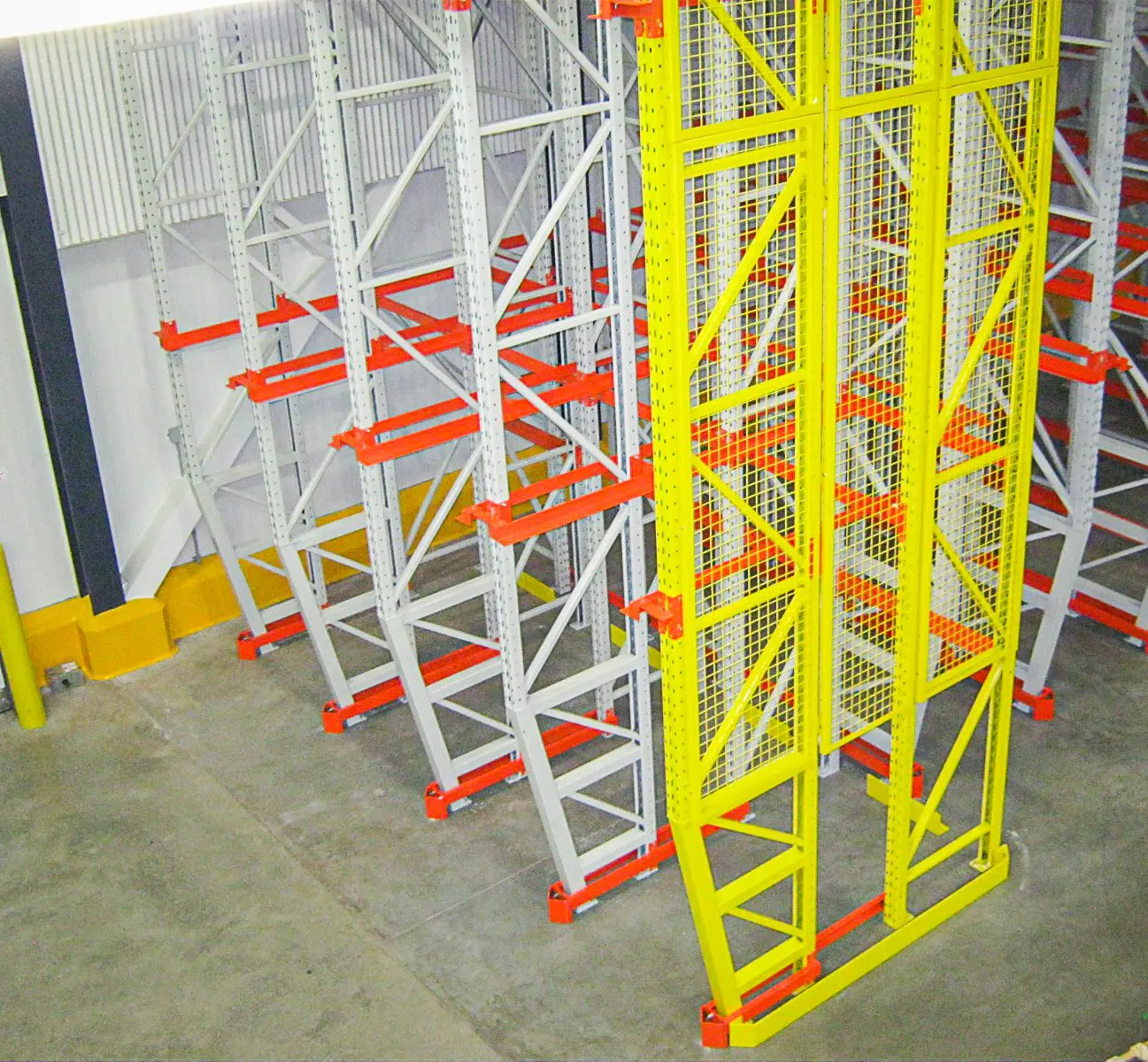 Maximize your spaces
Our static accumulation or drive-In pallet rack offers an optimal storage space for heavy loads at a lower cost. This industrial storage solution maximizes storage density and load capacity by reducing the numbers of aisles. A warehouse racking system designed to allow forklifts to enter each bay, thus allowing storage of several pallets in depth and in height.
Whether for a warehouse, distribution center or pallet racking project, our team is here to advise and guide you in building the perfect project for your business.
We also offer a complete line industrial racking products from cantilever, Push-back racking and industrial mezzanine.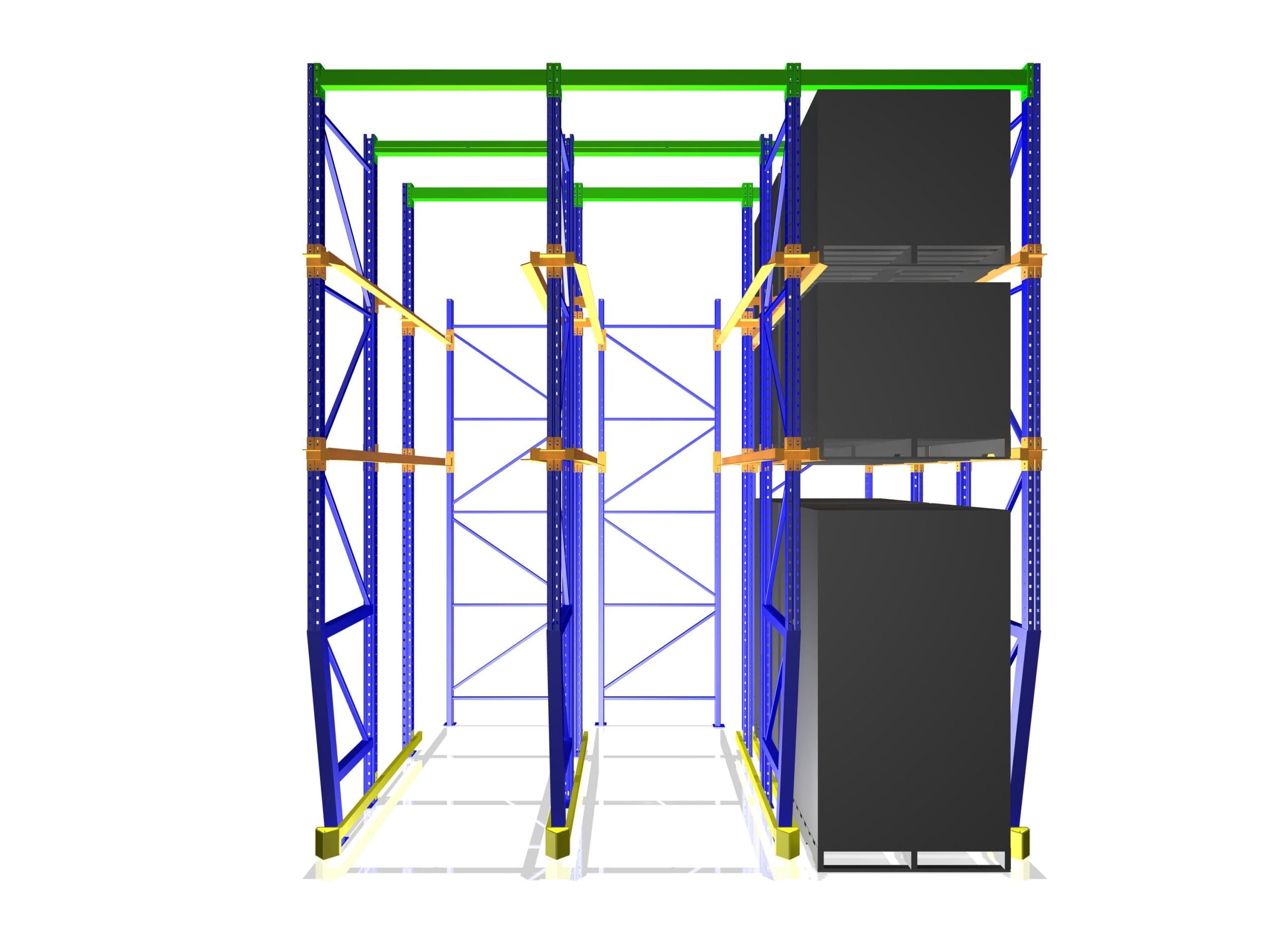 Dimensions
No actual limit to height and depth.
Feature
Ideal for very large volumes of identical pallets.
Design
Custom built according to pallet weight and dimensions and forklift dimensions.
Versatile
Easily adaptable to different pallet sizes.
Security
Available with added protection to minimize damages from forklift impacts.