Cantilever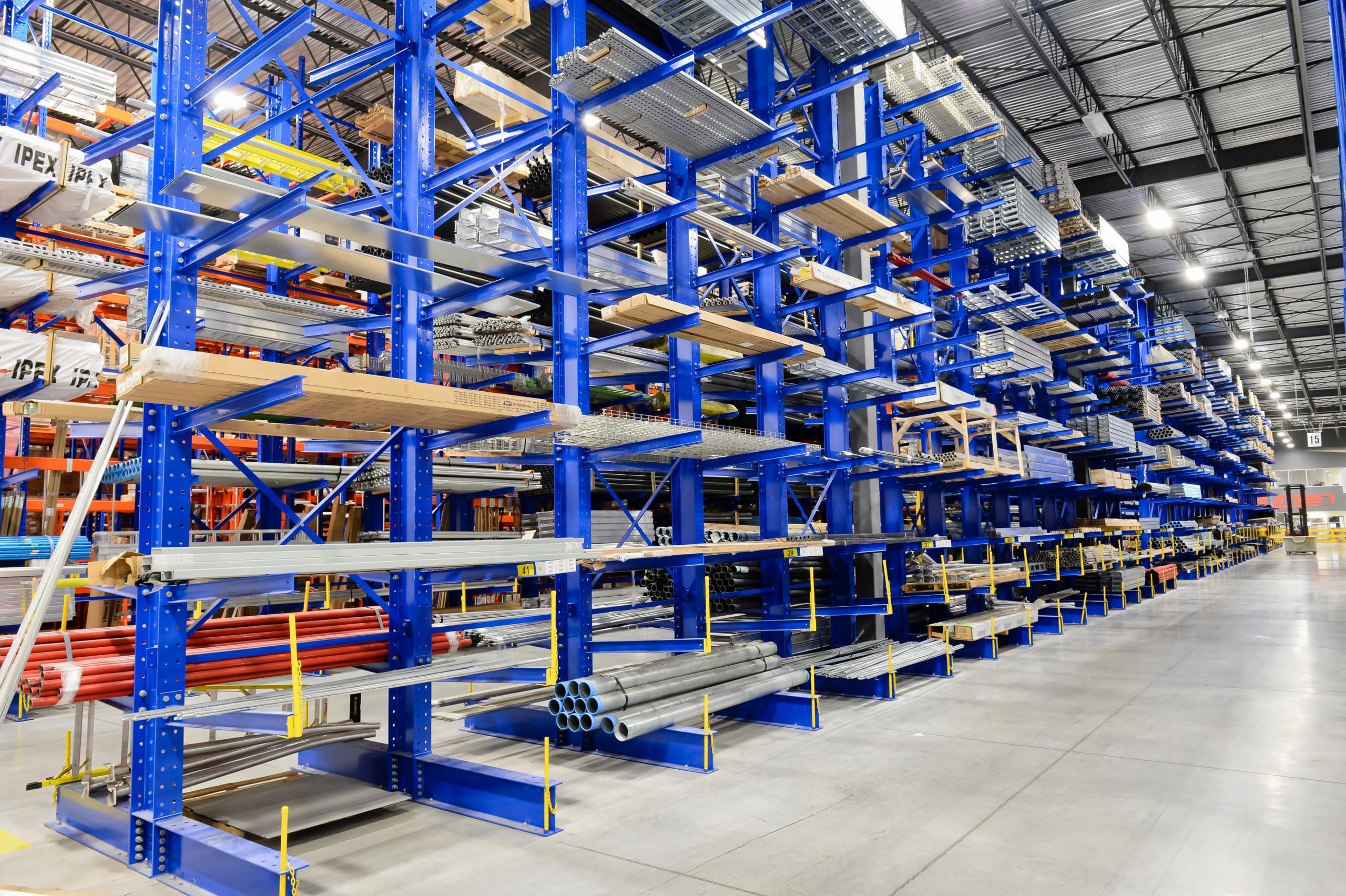 Optimal storage for heavy items
Cantilever is the optimal solution for storing heavy, long, or irregularly shaped items, such as sheets of metal, plastic tubing, planks of wood, or building materials. Often known as industrial shelving, our cantilever solution has proven itself in a large number of warehouses, distribution centers and even big box stores. Our cantilever storage is ultra-resistant, freestanding and fully adjustable according to your needs.
Our design and engineering experts can guide you to the best choice of products from structural pallet racking, to pallet flow racking, or even industrial mezzanine.
Contact us and our team will be happy to advise you on the right product for your project.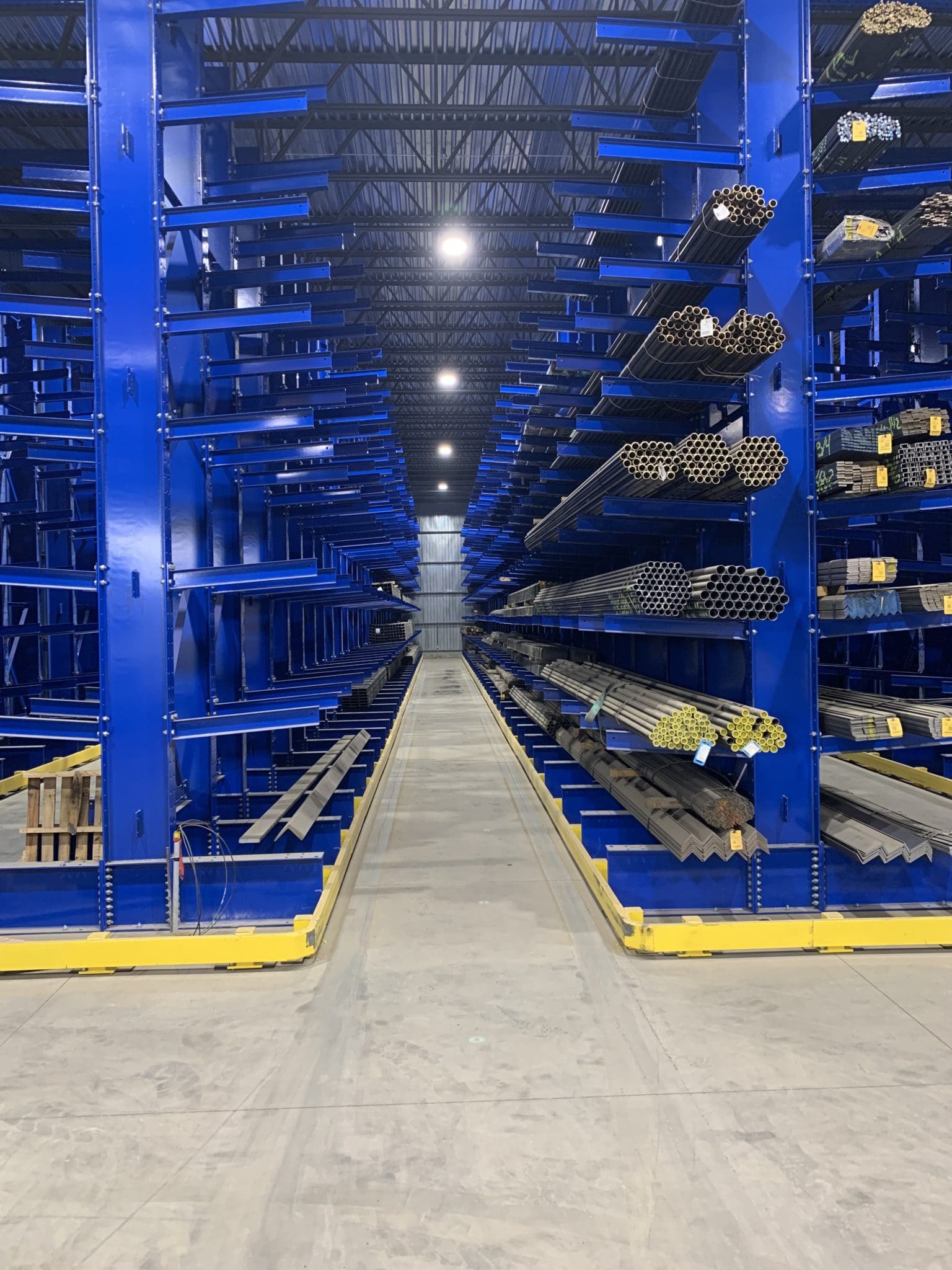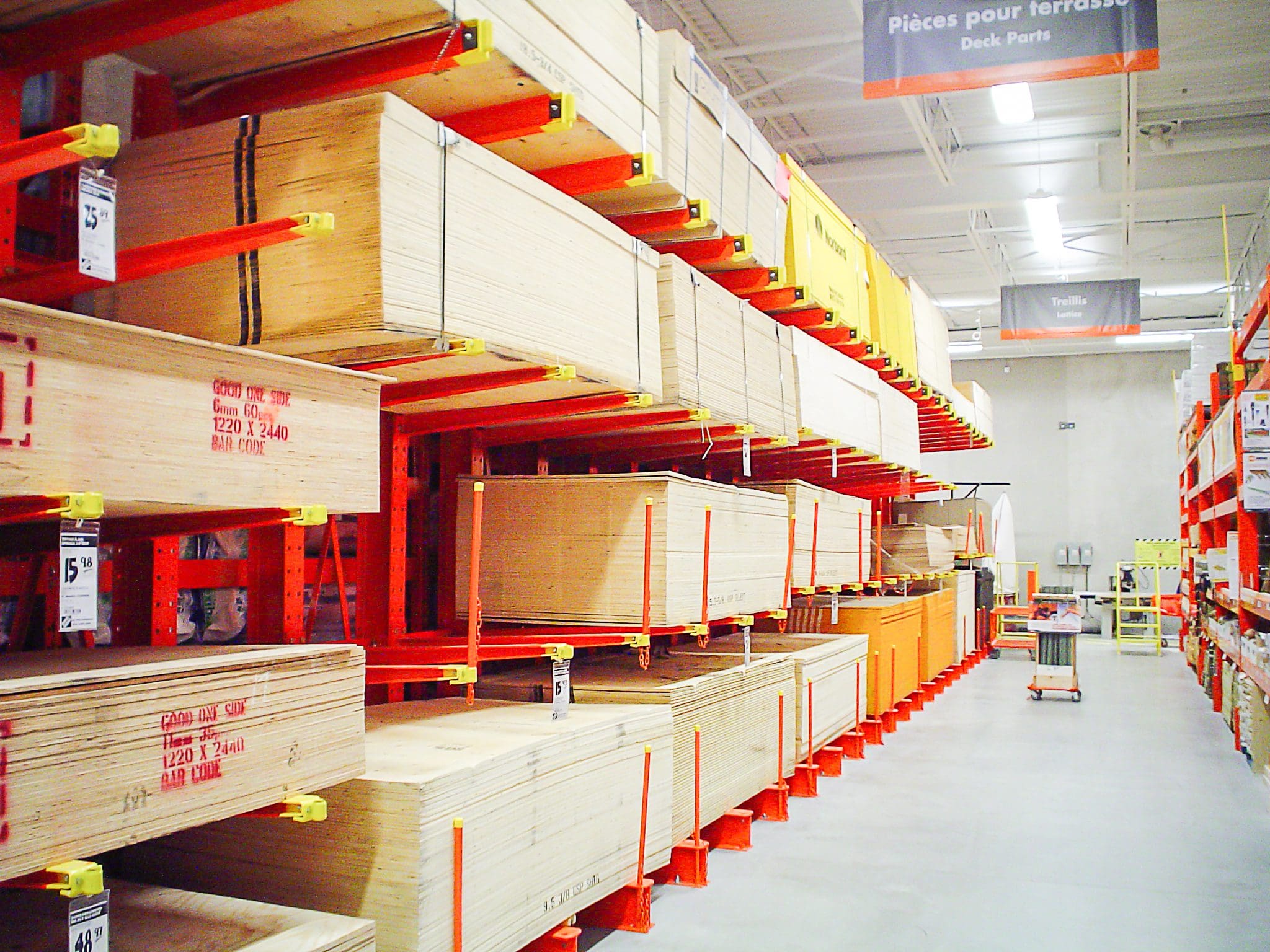 Strength
Made from structural steel.
Specifications
Available in a wide range of dimensions, sizes and capacity.
Feature
Ideal for storing heavy, long or irregularly shaped merchandise.
Compatibility
Compatible with forklift and overhead crane.
Customisable
Arms adjustable at every 4 inches.
Accessoiries
Wide range of accessories available.