Industrial mezzanine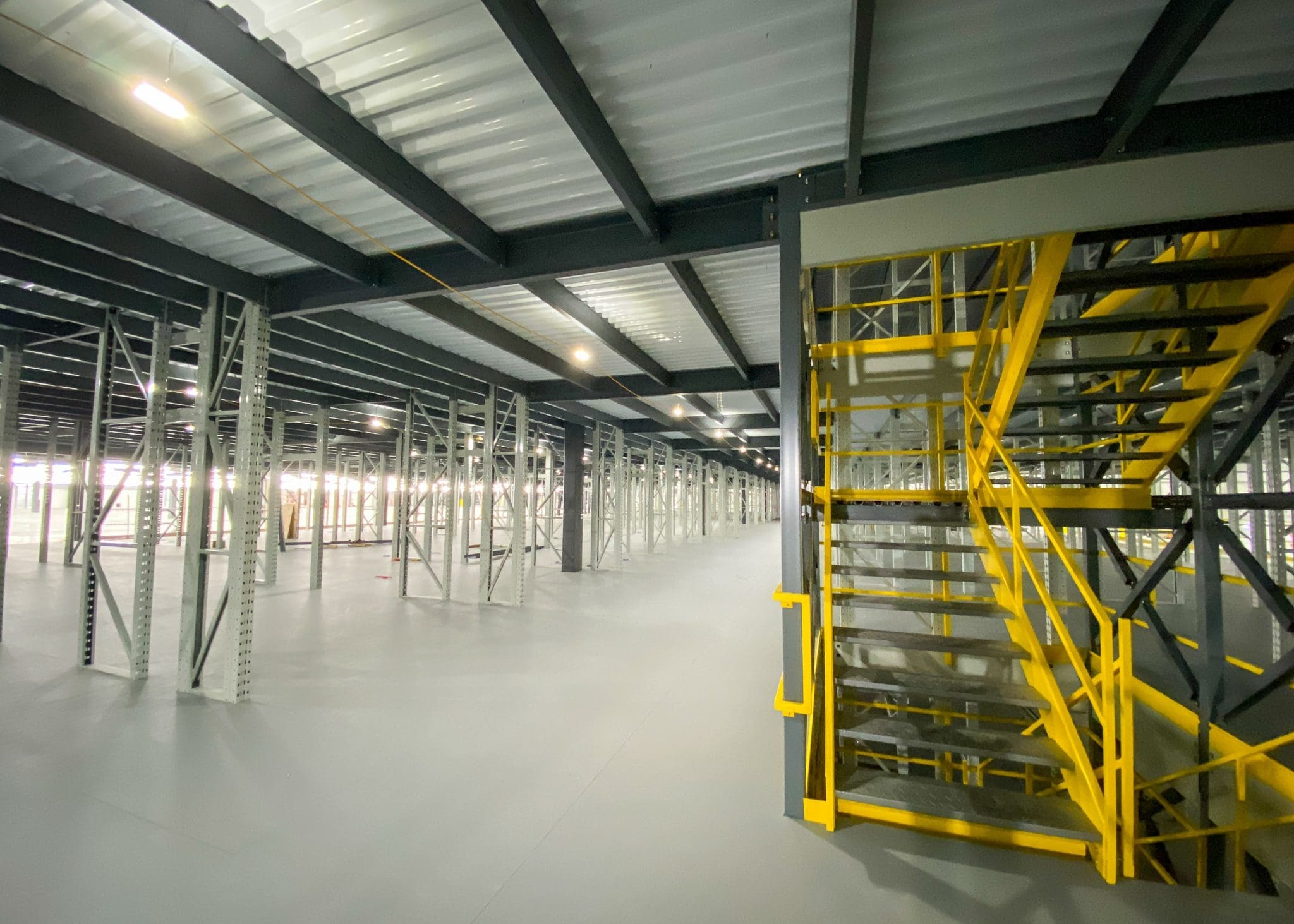 The ultimate optimizer
Industrial mezzanines allow you to increase the available storage area and optimize space in a practical and efficient way by adding an extra industrial mezzanine floor to your space. No wonder the industrial mezzanine is one of the most popular storage solutions in warehouses and distribution centers. The custom industrial design of the mezzanines can be designed to meet your needs. Safer than the industrial wooden mezzanine, our industrial steel mezzanines allow you to decouple the storage space and maximize the available space.
Also discover our other industrial storage solutions such as conventional racking, Push Back racking and Carton Flow racking.
Contact our team and let's start your project together.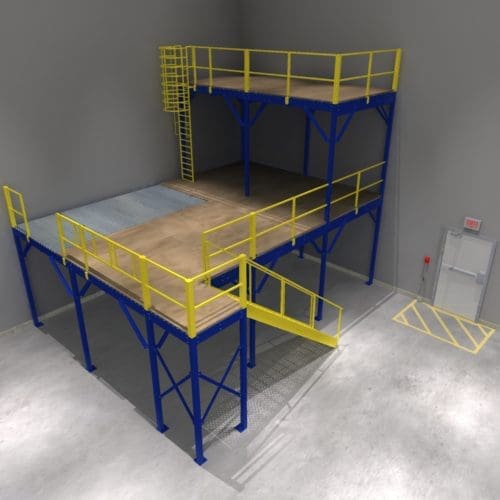 Customizable
Built with structural racking, building structure or a combination of both.
Feature
Ideal to maximise lost space.
Custom-built
Custom-built according to your specifications.
Regulations
Permits and official autorisation are required to build this type of structure.