Carton flow racking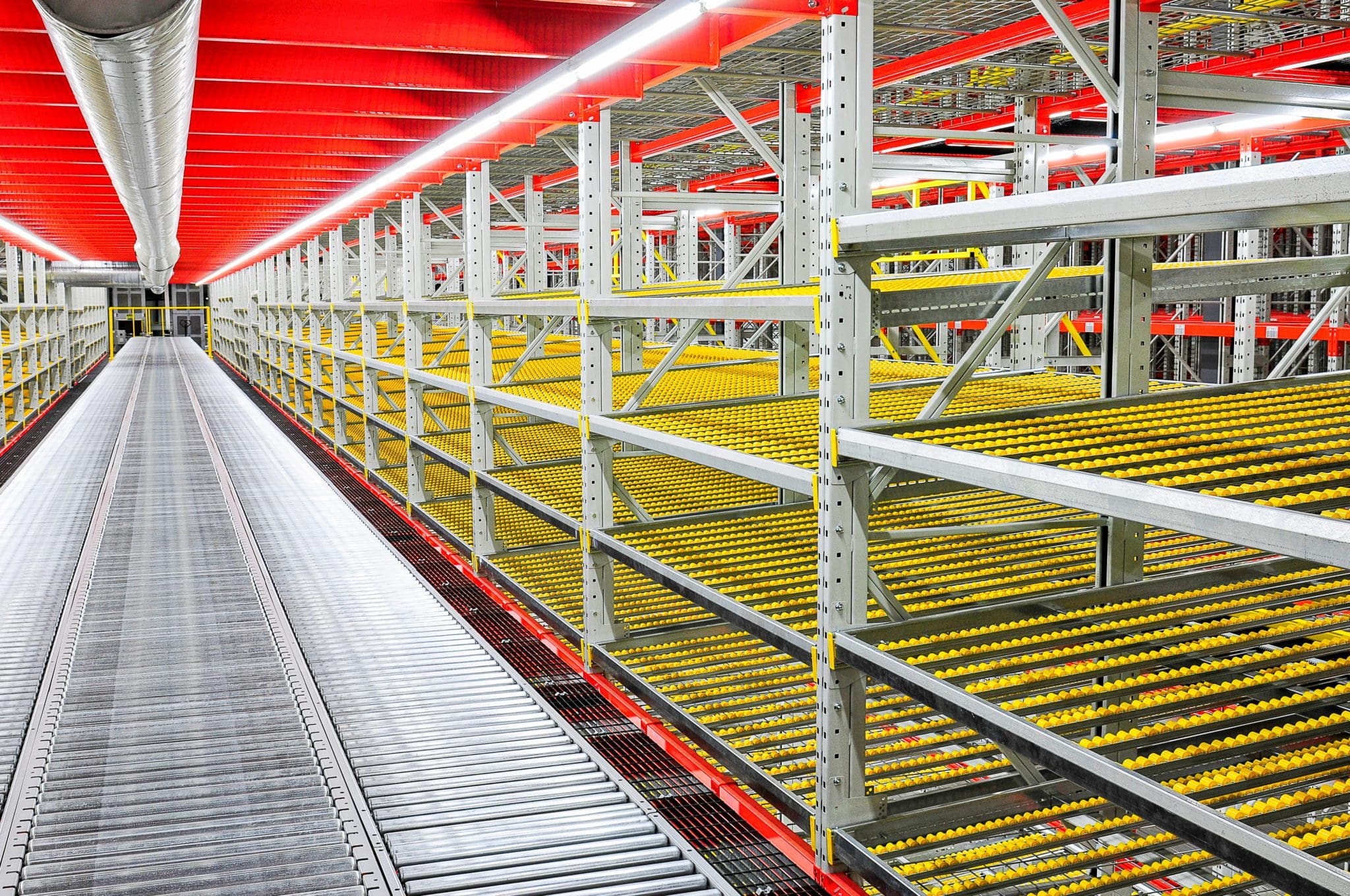 Order picking efficiency
The carton flow racking system was designed for efficiently picking orders in warehouses and distribution centres. The carton flow pallet racking system tilts downwards, thus allowing boxes loaded from the rear side to slide forward. Inventory management is done automatically according to the principle of first in, first out – (FIFO).
This type of racking for warehousing or distribution centers is particularly useful for easy pallet, crate and unit selection when preparing orders.
Etalex offers you a full range of industrial storage solutions, such as conventional pallet racking, cantilever and carton flow racking.
Contact our team to find out more.