RxLab
Pharmacy Laboratory Wall Shelves
Equipped with versatile wall shelves, our RxLab system, is designed specifically for pharmacy and healthcare professional laboratories. By maximizing the storage space available for medication, it allows for better management of the work surface in tight areas. The RxLab adjustable metal shelving system is equipped with sliding panels that provide you with great flexibility and increased versatility.
We offer three models of the RxLab system: the single wall-mounted, the wall-mounted with sliding panels to maximize your medication storage capacity and the island display which allows a freestanding configuration of the RxLab system. The RxLab is the commercial shelf designed exclusively for pharmacies and healthcare professionals.
Our S-Series and L-Series commercial shelving lines, along with our cabinetmaking expertise, make us the all-in-one choice for pharmacists in Canada.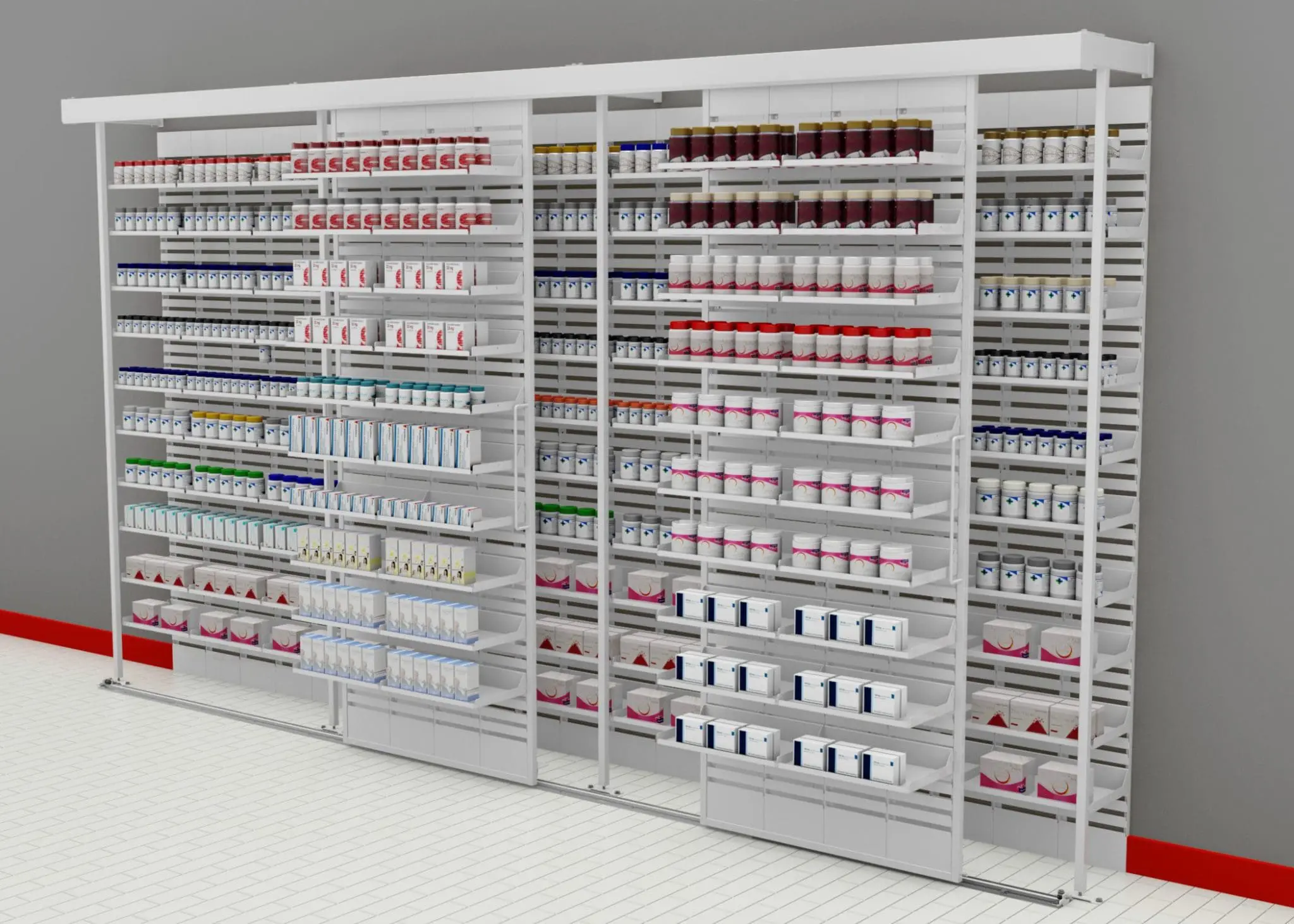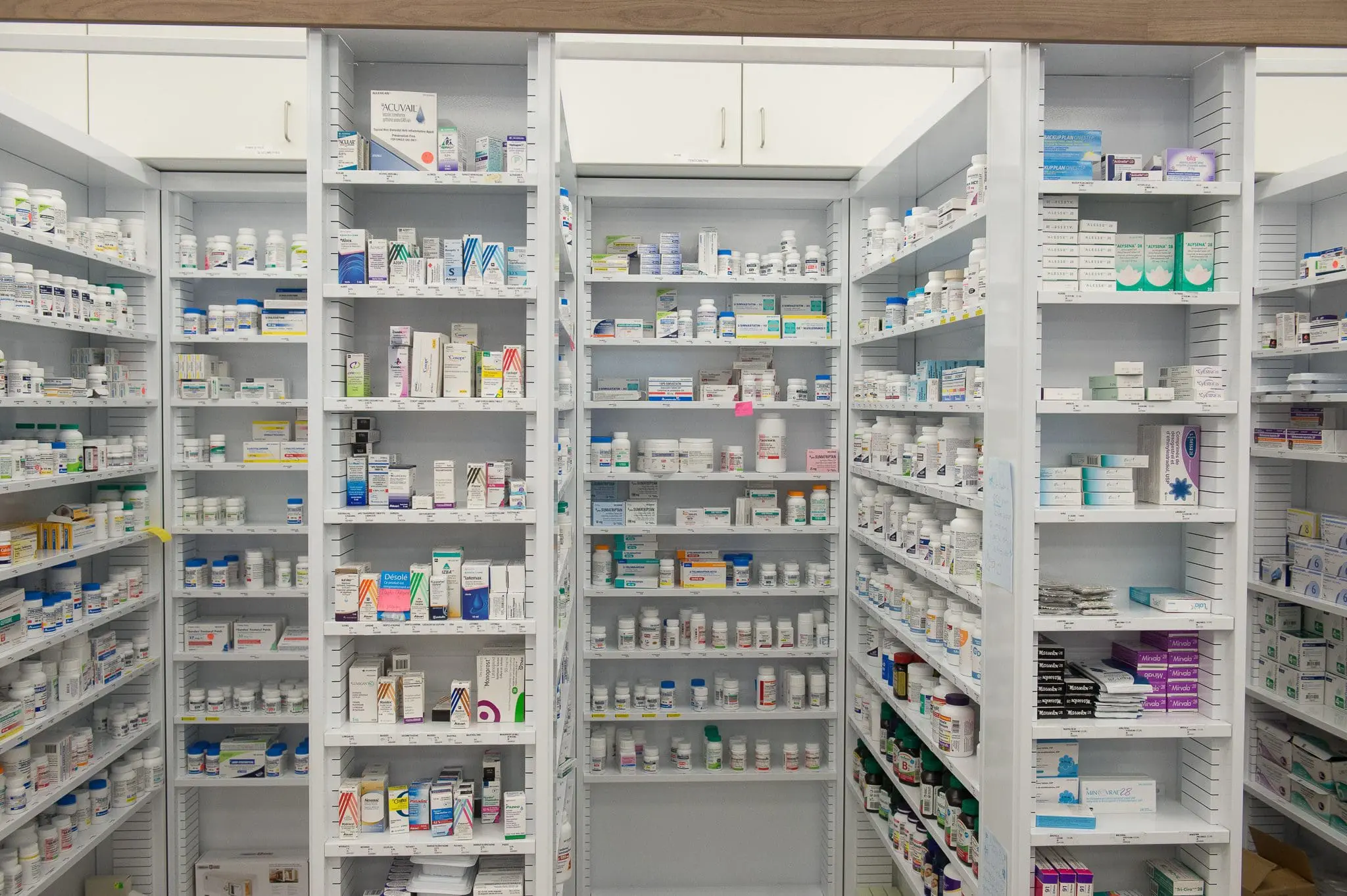 Post height
8"L x 84"H x 3/4"P
The RxLab system is sold by panel section
Sliding panels (sections)
96", 120", 144", 168", 192", 216", 240"
Sliding panels are sold is sizes of 32" or 48"