Pallet flow racking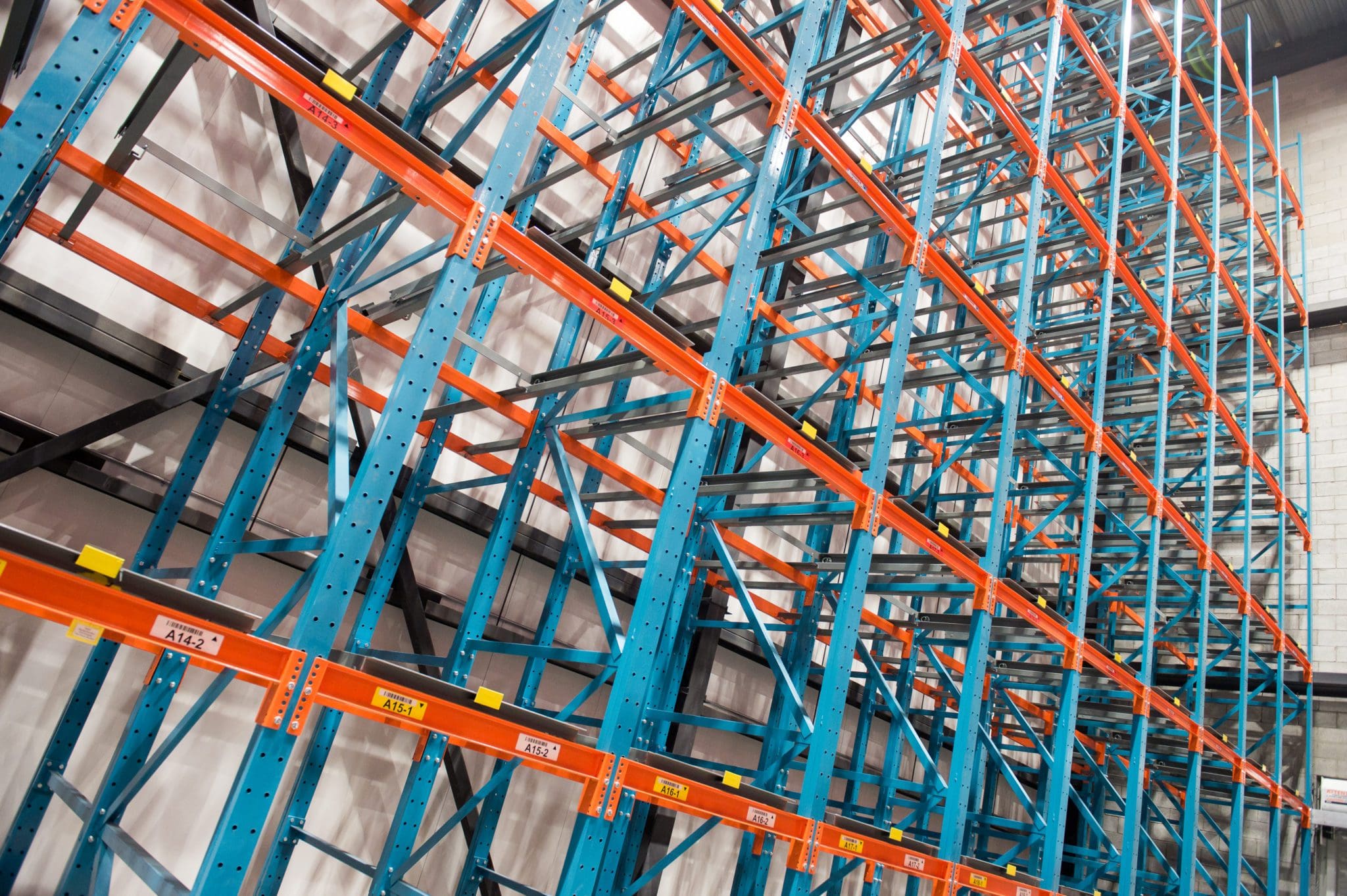 First in, first out at your service
The pallet Flow racking with dynamic accumulation automatically manages stocks according to the principle of first in, first out (FIFO). It is an ideal solution for the management of stocks with a high turnover rate, such as perishable products. The inclined tracks allow you to store a large number of pallets in depth, while ensuring quick access to your stocks and also providing increased safety for your employees.
Also discover our other industrial storage solutions such as structural pallet rack, industrial mezzanine and Drive-In static storage pallet rack.
Contact us to start your project.
Feature
The only system allowing First-In/First-Out (FIFO) stock management.
Feature
Ideal for reception and delivery docks.
Tracks
Wide range of tracks available to match pallet type.
Safety
Roller-belt system allows slower pallet movement.
Efficiency
Forklift movement reduced with gravity roller-belt.